Here for You!
WE'RE ALL IN THIS TOGETHER
Last Updated: 14 May, 2020
We are thrilled to announce that with the Queensland Government's three-step plan to ease restrictions, we will be welcoming some of our retailers back to Sunnybank Plaza.
As of this Saturday you can have your nails done, an eyebrow wax, or sit down and enjoy a coffee.   We are excited to see the following retailers opening under stage 1 restrictions.  This means they can have up to 10 customers instore at any one time, with strict adherence to cleaning procedures, public health rules and social distancing requirements. We suggest planning ahead and phoning for an appointment or booking to avoid any disappointment.
We are excited to welcome back:
iNails, Sunnybank Plaza – Please call: 3344 1909

Sunnybank Skin & Body Centre, Sunnybank Plaza – Please call: 3219 6383
Our foodies continue to provide takeaway and delivery services, but our foodcourt seating area remains closed until further restrictions ease. Coles and Kmart opening hours are the same, but please check with your favourite specialty retailer as trading hours may vary.
We continue to be committed to protecting our community, the retailers, staff and customers, with signage reminding people of hygiene and social distancing requirements, sanitiser stations for all to use, and a strengthened focus on cleaning particularly frequent touch points and high traffic areas.
Remember that we all play a part in keeping our community safe, and customers are expected to adhere to public health rules whilst visiting Sunnybank Plaza.  This includes:
Staying 1.5 metres away from those around you
Remembering the 1 person per 4 square metre rule
Respecting the customer number limits at the entry of each store
Hand and respiratory hygiene – washing your hands regularly and covering your face with a flexed elbow or tissue if you sneeze or cough.
Staying home if you are unwell.
We look forward to welcoming you back to Sunnybank Plaza and seeing familiar faces shopping in the centre.
See you soon.
---
As the COVID-19 situation continues to unfold, our number one focus is the health and well-being of our customers, retailers, employees and the communities where we live and work. Have confidence with Sunnybank Plaza  as we continue to be vigilant with our cleaning program, we are encouraging customers to use the sanitiser stations positioned throughout the centre and promoting social distancing and hygiene.
Though some of our retailers have closed for now –click here to view– we remain committed to providing our community with essential goods and services, medicines and household needs, which includes stores such as supermarkets, specialty food retailers, discount department stores, takeaway food and pharmacies.
Coles and Kmart will continue to trade the hours below to ensure you can find everything you need during this difficult time.  The smaller retailers' opening times will vary, so please check with your favourite store to see if they are open and when.
KMART
Weekdays: 7am – 8pm
Saturday: 7am – 5pm
Sunday: 9am – 5pm
COLES
• Weekdays 8am – 9pm*
• Saturday 7am – 9pm
• Sunday 9am – 6pm
*Dedicated Community Hour 7am – 8am
Monday, Wednesday & Friday – Community Hour for Elderly and people with disability
Tuesday & Thursday – Community Hour for Emergency Services & Healthcare Workers
Many of your favourite Sunnybank restaurants, cafes, and independent fresh food outlets are OPEN for takeaway and delivery. You can still order-in store to take away but in addition to this many are also accepting phone orders so you can call ahead and collect at a time that suits you. Click here to view the takeaway and food delivery options available across both Sunnybank Plaza and Sunny Park.
We're also committed to helping our retailers and small businesses by providing resources to navigate through these complex and uncertain times, so that we can all get back on our feet once this is over.
Stay healthy and safe. Thank you for your ongoing support of Sunnybank Plaza & Sunny Park as we work through this together. #inthistogether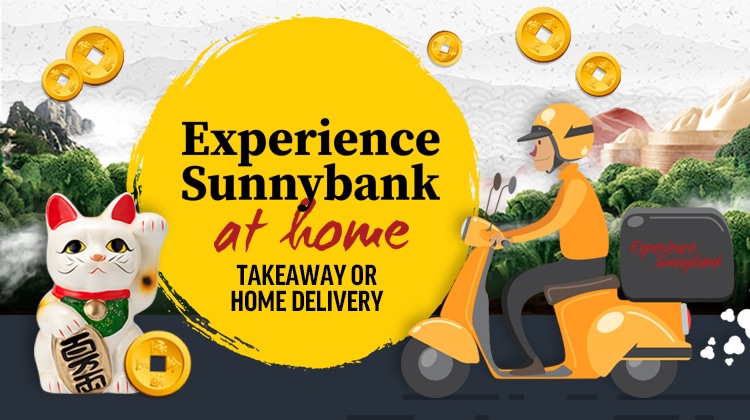 ---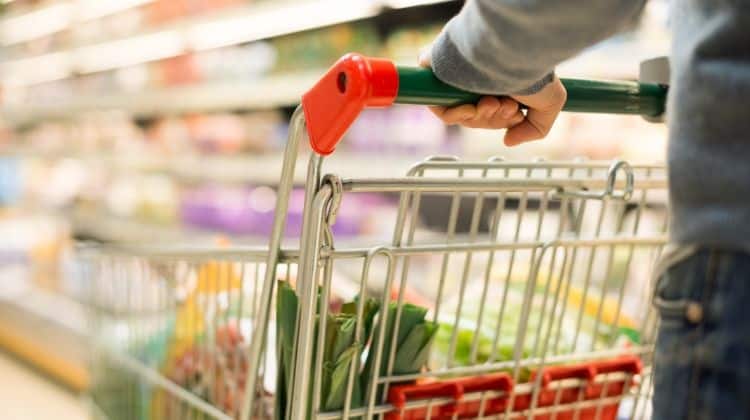 Last Updated: 16 March, 2020
Sunnybank Plaza is here for you and open as usual. Our retailers are trading and would welcome you to visit them.
We appreciate the community concern about Coronavirus (COVID-19) and public spaces, so we have proactively taken steps to ensure our customers' wellbeing is of the highest priority. This includes the positioning of hand sanitisers throughout the centre for customer use, signage reminding people to wash their hands regularly and cough or sneeze into a flexed elbow, and additional cleaning services of the facilities, regular touch points and high traffic areas throughout the shopping centre. We will continue to monitor the situation closely, and be guided by the advice from Queensland Health and Australian health authorities. For more information please visit: https://www.health.gov.au/
Thank you for your ongoing support of Sunnybank Plaza and our retailers.
We look forward to seeing you soon.