Cooking School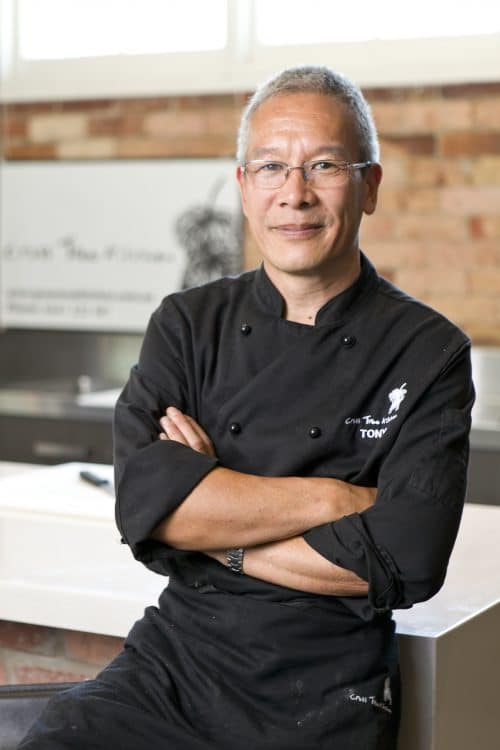 Learn to cook your favourite Asian dishes with our resident chef and food tour host, Tony Ching.
With over 35 years in the food industry Tony brings a wealth of knowledge to every class. His Chinese heritage allows him to unveil the secrets to Asian cooking, with lots of interesting facts and family stories sure to keep the class captivated.
During the three hour, hands-on class Tony will teach participants how to prepare 5 key recipes in line with one of three themes; Banquet, Chinese Peasant or Yum Cha. Each class will be open to no more than 14 participants, working in pairs to ensure an up-close and hands on experience for everyone.  And the best part is once you have finished cooking you can sit down, relax and sample your handiwork.
Each participant will also take home a bag of goodies including a gift voucher, basic ingredients and some of Tony's recipes, with a total value of over $25.
Cost: $88 per person
Time:
10.00am – 1.00pm
Location:
Junior Kitchen (MPC 4), St Thomas More College, on the corner of Troughton Rd & Turton St, Sunnybank. Click here to view map.
BOOKINGS NOW OPEN – Click here to find out upcoming dates!
Gift vouchers are also available, the perfect gift idea for friends or family who want to improve their Asian cooking skills. Vouchers are valid for six months from date of purchase.
For more information, or to register a place, please call Sunnybank Plaza Centre Management on 3345 7500.
To find out more about Sunnybank Plaza's unique dining offers, visit our Experience Sunnybank website.