An Explorer's Guide to Sunnybank Plaza
Sunnybank is home to some of the best Asian eats the city has to offer. Whether you're looking for a hearty spice-laden stew, a fiery Sichuan hotpot, fresh Japanese sushi or a bamboo basket filled with some of the best dumplings in town – Sunnybank has it all! We take a deep dive into this vibrant and diverse precinct to set you off on an eating adventure. You certainly won't go hungry here! While you can bumble around Sunnybank with your head down and still find something outrageously tasty to eat or drink, we thought we'd help you out with our well-curated list. So if you're ready to taste and experience the unique flavours of Sunnybank, here's our guide to where to drink and eat.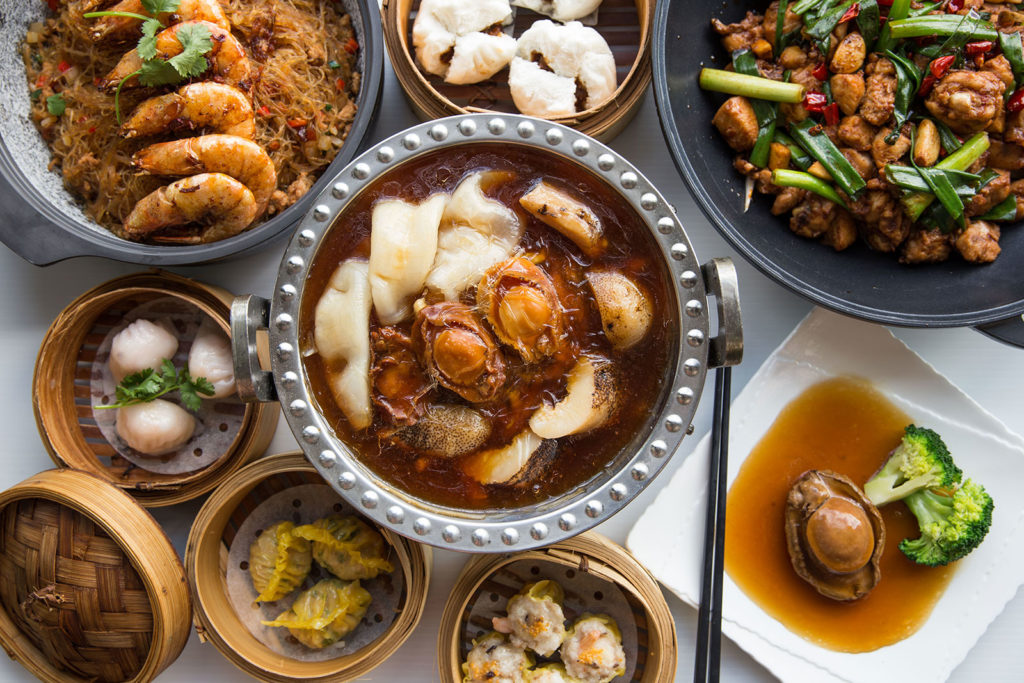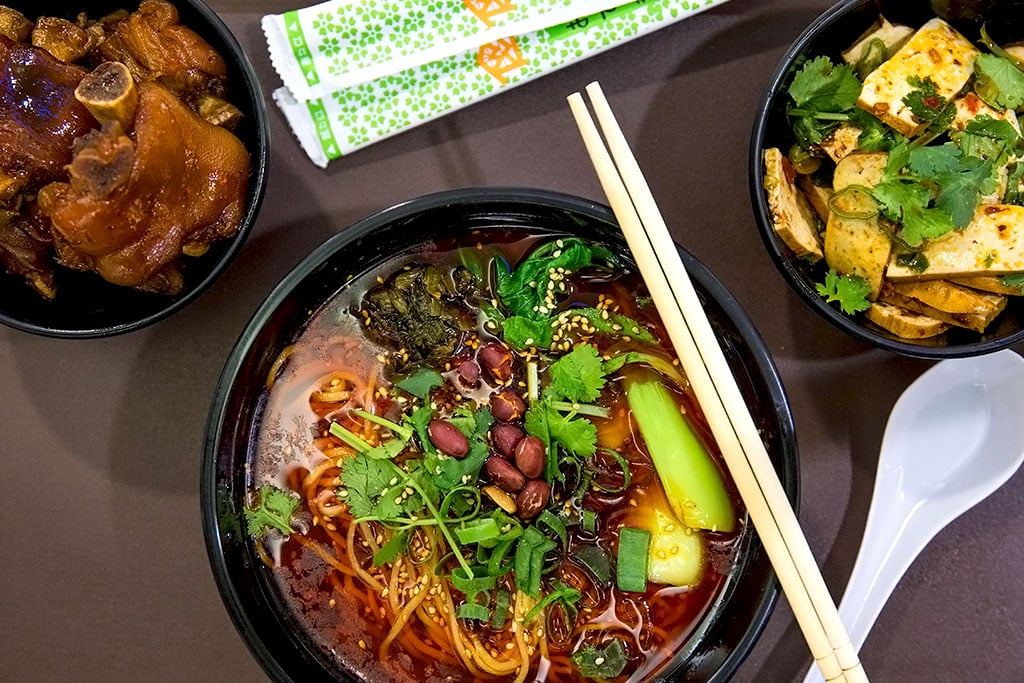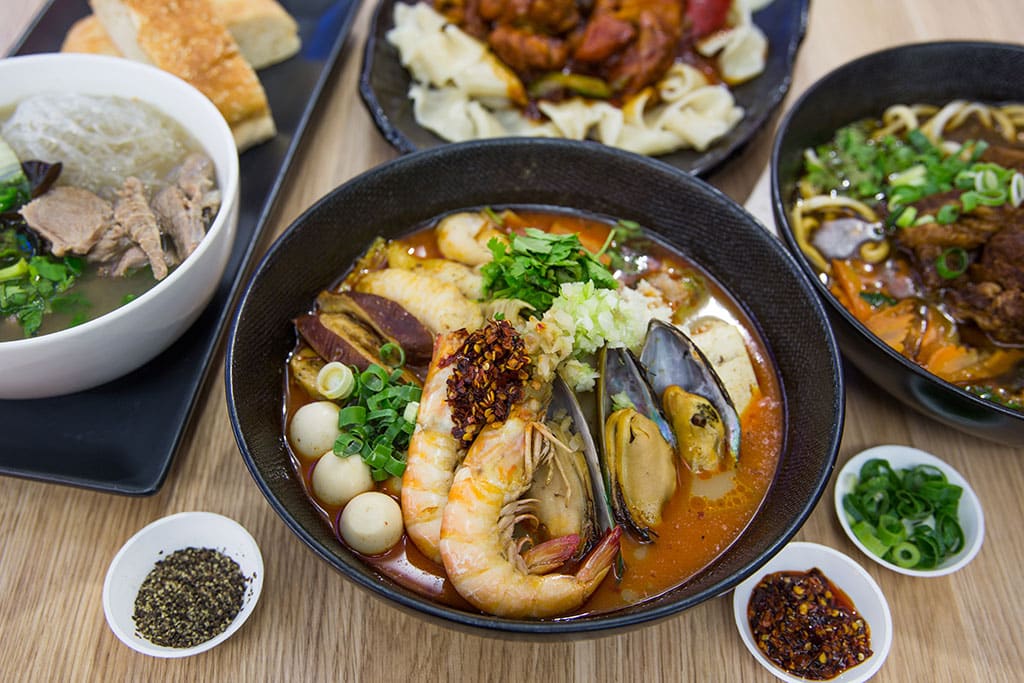 Explore the Northern Carpark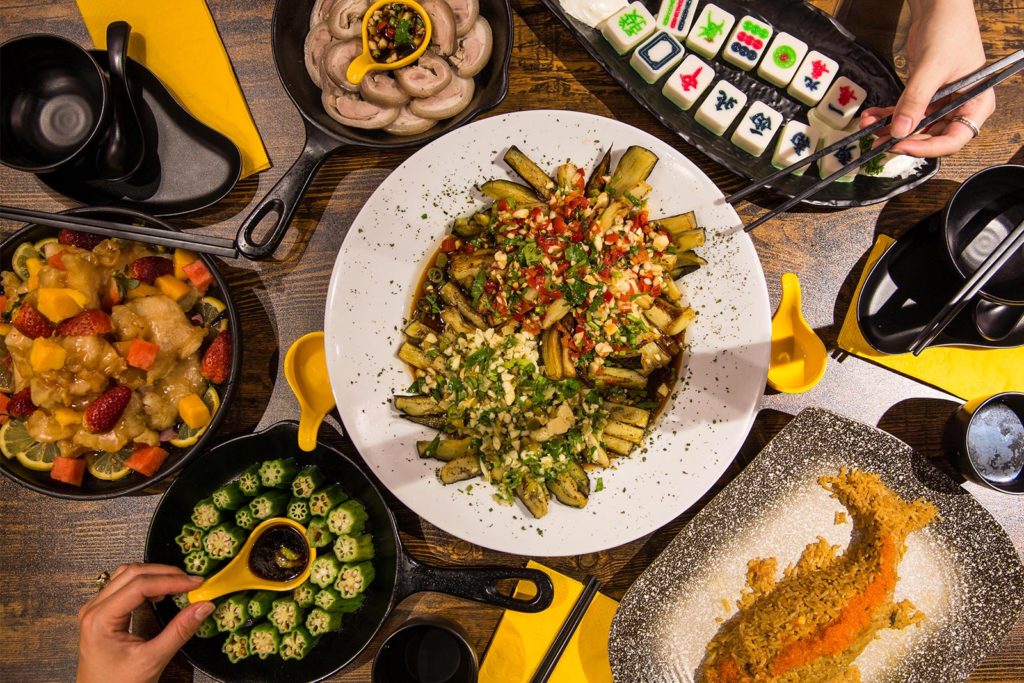 Your Personal Chef
Enter this dimly lit joint and you'll find Sunnybank's Your Personal Chef, an eatery serving contemporary, inventive and quietly traditional Cantonese dishes. Oozing with quirky yet delicious food choices, the menu ranges from an assortment of Chinese dishes like their beef spare ribs with garlic sauce and their braised duck in five spices. You can expect adventurous options like the Sichuan spicy chicken that's served with ice-cream! Whatever you end up ordering, we absolutely insist that you get the eel fried rice that is moulded into the shape of a shark and looks like it's swimming on your plate – it's divine.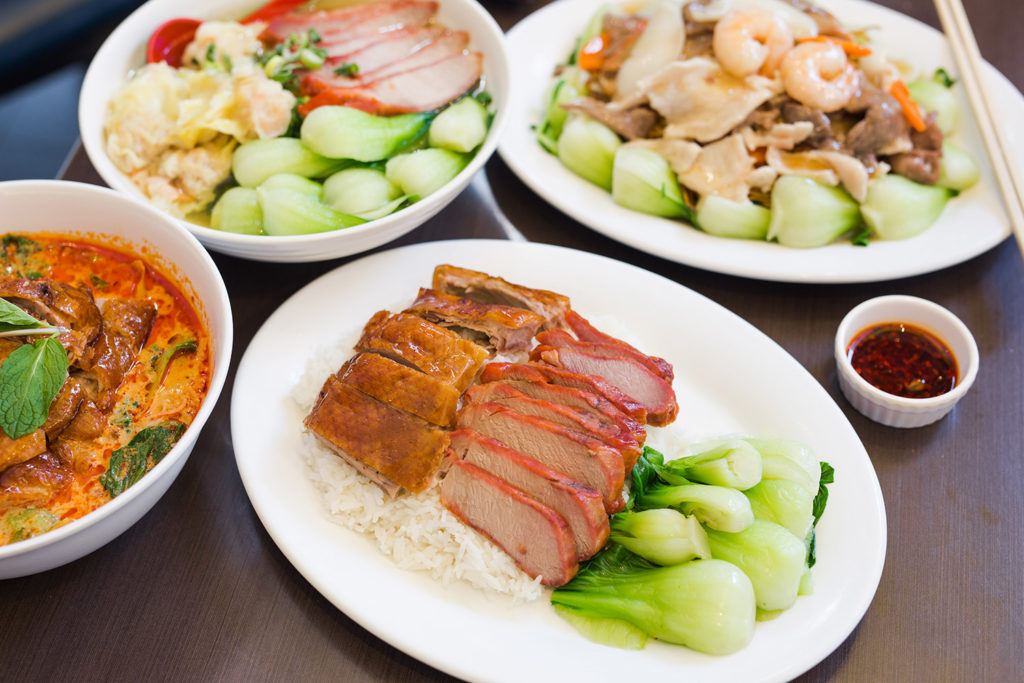 Vietnam Corner

A steadfast destination for locals, Vietnam Corner has an extensive menu that offers Cantonese dishes alongside Vietnamese favourites, with the restaurant's chefs blending the two cuisines to produce dishes like their roast duck laksa or the steamed duck with egg pho. While you can find all of your classic Vietnamese dishes (think fresh vermicelli salads and beef noodle soup topped with bean sprouts and mint), the restaurant is well-known for serving some of the city's truest tastes of Hong Kong barbecue. Each piece of meat is hand selected, marinated, air-dried and roasted in a traditional hung-oven. Their signature dish is roast duck, which is tender, juicy and fatty in all the right places.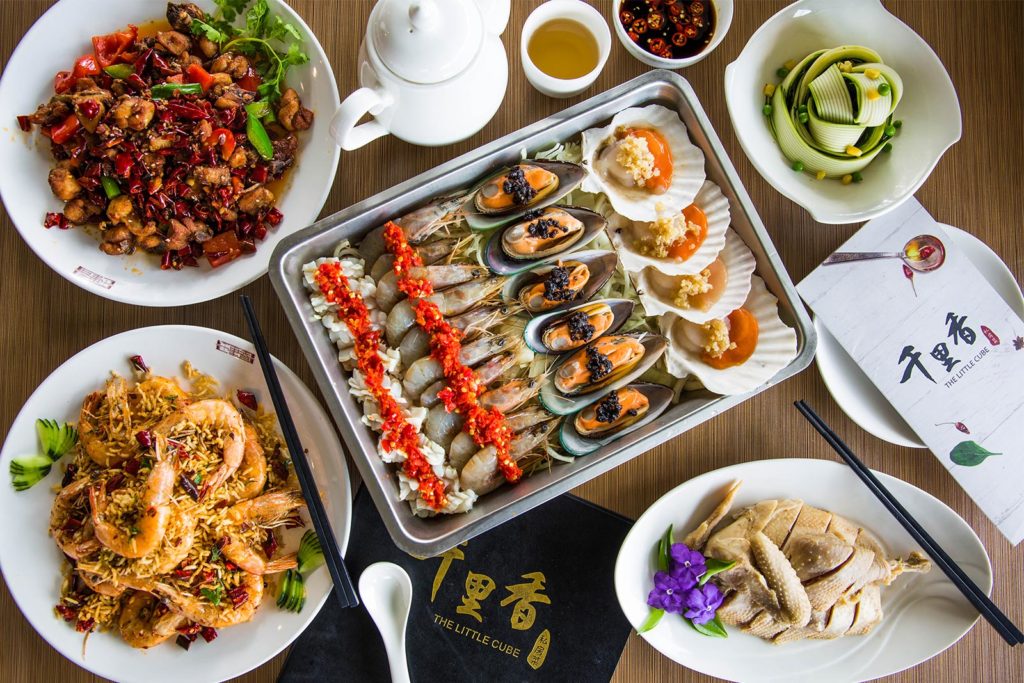 The Little Cube

Blending Cantonese and Sichuan-style food, The Little Cube focuses on creating modern dishes that combine classic Chinese ingredients. For more than a decade, The Little Cube has been serving its authentic and delicious food made with quality ingredients and local produce. Once seated, grab the menu, where you'll find an overwhelming number of mouth-watering possibilities – we're talking more than 100 different dishes on offer. While classic Cantonese food is littered throughout the menu, the restaurant focuses heavily on serving authentic hot and spicy Sichuan eats. These dishes pack a big punch with bold flavours including garlic, chilli peppers and the unique taste and aroma of the Sichuan peppercorn, while the Cantonese dishes are more subtle in flavour. Crowd favourites include their popular baked lobster with salted egg yolk, the braised chicken pieces with mushroom and their signature slices of double-cooked pork belly.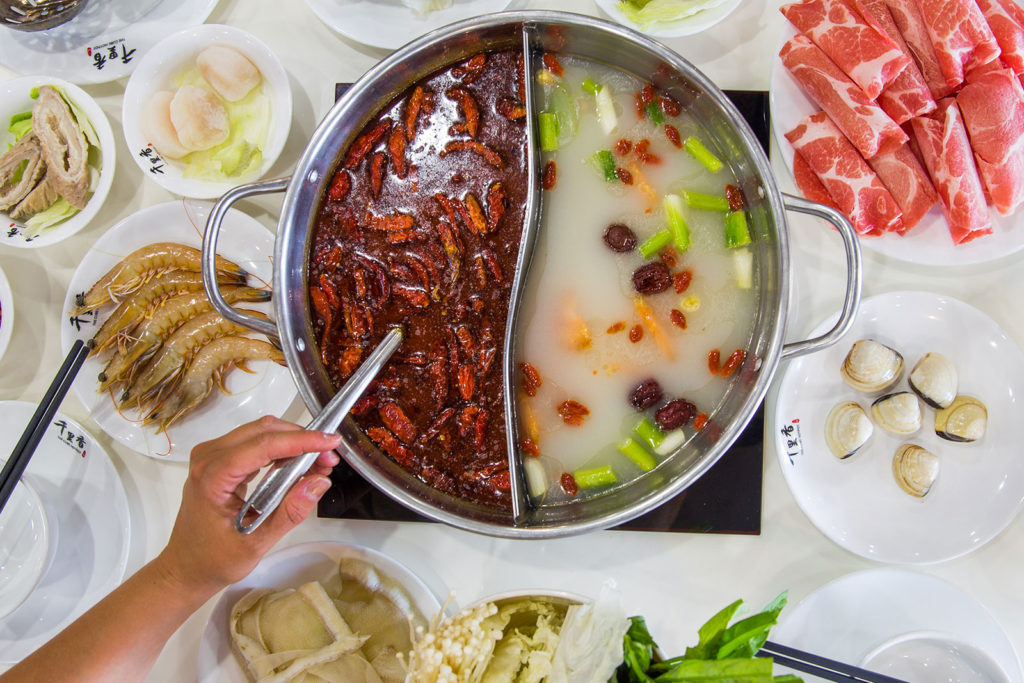 The Cube Hot Pot

Of all of China's many dining trends, perhaps the most loved is the humble hot pot. You can treat your tastebuds to the delectable soup at The Cube Hot Pot – but make sure you bring a big appetite. For under $30, you can indulge in the restaurant's all-you-can-eat hot pot buffet. You start by choosing your soup broth, there's a spicy Sichuan-style soup or a simple pork and chicken broth (or you can order both). Staff bring the soup and put it in the middle of each table. It's just liquid – there's no meat, vegetables, or seafood in it. Next is the most bewildering part – the soup ingredients. You can order as many hot pot additions as you like for two hours of culinary bliss. You'll find more than 100 ingredients, including wagyu beef, scallops, chunks of Chinese cabbage, quail eggs, fish dumplings, whole prawns, Sichuan pickles, corn, assorted mushrooms, tofu, seaweed and more. To fully customise your soup to your individual taste, you can add up to 20 different sauces, including seafood, shabu shabu, spicy and soy garlic sauce.
Love Malatang

A mecca for glorious bowls of malatang, Love Malatang is a must for those wanting to delve into the extremely popular hotpot from north-east China. Step inside this bustling restaurant and you'll find a myriad of various fresh and preserved Chinese foods ready for choosing. Love Malatang is quickly becoming a steadfast destination for locals wanting malatang – a kind of choose-your-own-adventure hot pot that's extremely popular in north-east China. Think a huge, piping-hot bowl of broth filled with a hearty mix of various cuts of meat, offal, quail eggs and seafood, plus thin slices of crispy sausage, fried tofu, potato and taro root, cabbage, bean sprouts, and noodles, all bobbing in a broth flecked with chilli and Sichuan peppercorn. Once the soup hits your table, grab your chopsticks and start devouring. If you're not a fan of soup, Love Malatang also offers a dry malatang. This means your chosen food is still cooked in the broth, but put in your bowl without the soup and topped with sauce.